K-9 Assistant Program


CCSAR now has a K-9 Assistant Program for those individuals who like working with dogs, like spending extended time outdoors, and would like to assist our Search and Rescue team train. For many years family and friends have volunteered to help prepare these working dogs for their mission: "So Others May Live." This new program will now extend that same opportunity to others.

PROGRAM SUMMARY: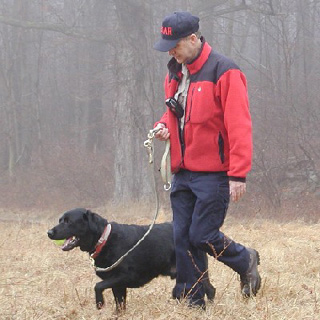 Several times a month, CCSAR conducts Unit Trainings, simulating various search environments, such as a wilderness search in a state forest, or a building search at a warehouse. A vital part of any training is the volunteers who act as subjects (victims) in these simulated searches.

These individuals are the backbone of the training session; they are the ones who motivate the dog for the actual mission, and they are CCSAR K-9 Assistants.
If you are interested in participating at CCSAR trainings as a K-9 Assistant, please send us an email. There are no obligations, but eligible volunteers will be placed on an email contact list. Each month notification will be sent advising what town the training will be held in. Responding volunteers will then be sent summary details and directions.
Any K-9 Assistant, who accumulates 20 volunteer hours at our trainings, will receive an official Service Appreciation Certificate in recognition of this community service.
If you would like to check things out by coming to a training, meeting the team, and hiding for the dogs, please send us an email at inquirer_liaison@ccsar.org.